Wood and wood handling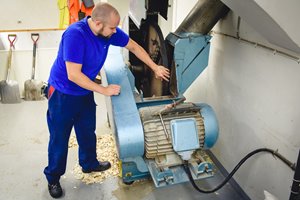 Wood is one of the most important variables in pulp production and requirements for the control of incoming wood materials to the mills are strict. At MoRe Research, we conduct complete studies of different types of fibre material to determine the fibre's economic value, processability and pulp and paper characteristics. Our drop feed disc chipper produces well-defined chips. We use mill chips sampled under controlled conditions when simulating a fibre line. The chips always undergo an extensive analysis in which their physical and chemical characteristics are determined.
---
Cooking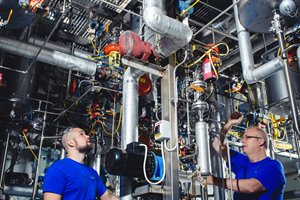 Over the years, we have developed effective methods and equipment for simulating every commercial cooking method. Our department has extensive experience with digester systems and is always working to improve both sulphate and sulphite technologies. Chip and liquor samples from mills are used to simulate existing digesters in lab settings, under controlled conditions. Our digesters are also well suited for use as reactors in biorefinery studies.
---
Mechanical pulping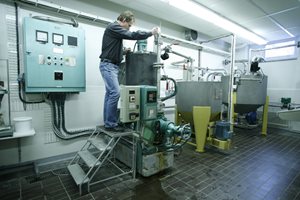 This department has experience in working with optimisation of the mechanical pulping process. Pilot studies can be conducted on 20" single-disc refiners.
---
Bleaching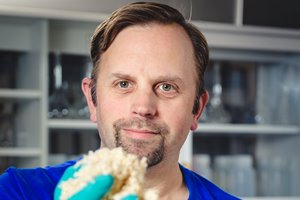 Bleaching studies are conducted with wide variations in pulp consistency, pressure and temperature using all commercial bleaching chemicals. The department has access to varying types of bleaching equipment such as Quantum mixers, autoclaves and conventional water baths.
---
Chemical recovery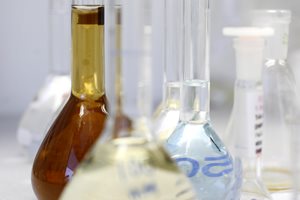 MoRe Research has extensive experience in recovery related issues and works together with mills to minimise the effects of non-process elements (NPEs). The sodium/sulphur balance and minimising NOx emissions are other important areas in which MoRe Research is actively involved in optimisation work.
---
Refining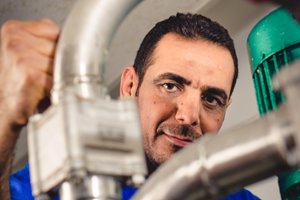 MoRe Research uses both PFI refiners and an Escher Wyss refiner for refining studies. The PFI refiners are used for standardised pulp testing. The Escher Wyss refiner is similar to full scale conical refiners and produces a suitable amount pulp for physical testing as well as for pilot trials in our experimental paper machine and in our dynamic sheet former.
---
Pilots for papermaking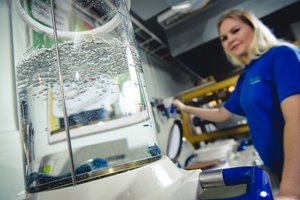 We have pilot equipment in different sizes complementing each other and to be used for all types of papermaking. In addition to the classical Finnish sheet former and the more modern Rapid Köthen, which both produce isotropic sheets, we have:
A dynamic sheet former, Formette, where the fibre anisotropy can be set. It is also possible to produce multi layer board in the former. The machine speed is 1,200 m/min.
A complete experimental paper machine with a closed loop white water system, wire section, press section, drying section with online size press and a calender which makes it possible to produce paper in a substance range from 15 to 300 g/m2. The machine is also suitable for tissue trials. Four to five kilos of dried pulp is enough for a trial on the machine.
A fast Retention/Formation paper pilot running at 270 m/min and with a closed loop white water system and a wire section. When the white water system has reached equilibrium, paper web samples can be taken and dried separately. This pilot is suitable for tests of chemical systems for papermaking.
---
Biorefinery pilots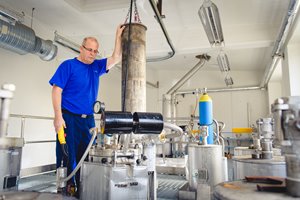 SP Processum, a company in the Örnsköldsvik/Umeå region jointly owned by SP Technical Research Institute of Sweden and 21 member companies on the Northeast coast region of Sweden, has with the aid of the EU regional fund invested in pilot equipment for biorefinery projects. Eight out of the total eleven pilots are placed at MoRe and available for our customers. The biorefinery pilots located at MoRe are a bioreactor, decanter centrifuge, unit for continuous liquid-liquid extraction, filter press, high speed centrifuge, grinder, chemical synthesis reactors and a spin pilot.
---
Dissolving pilot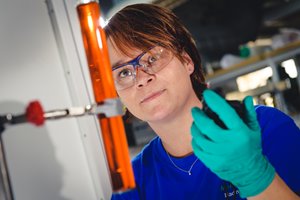 As a result of the increased interest to get more value out of the forest raw material, producing dissolving pulps instead of paper pulps have become a hot topic. In MoRe's viscose pilot all steps from dissolving pulp to viscose dope can be simulated.
In the mercerisation step the cellulose is treated with sodium hydroxide solution to form a slurry, which is pressed to get alkali cellulose. In the next step the pressed alkali cellulose is shredded to increase the contact are of the cellulose. This gives a more even oxygen distribution in the following aging step as well as  more homogeneous uptake of carbon disulphide during the xanthation. In the ageing step the viscosity (DP) is reduced to a suitable level for later spinning of the viscose fibre. After the xanthation dissolving is done and there ripening takes place before the dope is ready to be spun to viscose fibres.
In the viscose pilot the suitability of various dissolving pulps, as well as pulp mixtures, for viscose production can be evaluated. Screening trials can be done to evaluate impact from different process parameters on different dissolving celluloses as well as testing suitability of a dissolving pulp for a certain viscose process. It is also possible to evaluate effects from process chemicals, testing additives to achieve certain viscose fibre properties and so on.