Msc. Tove Joelsson - develop very strong packaging material from high yield pulps.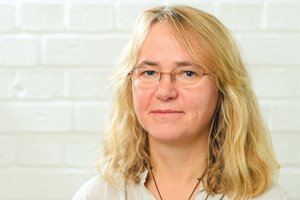 Msc. Tove Joelsson (ex-Samuelsson) has been employed as industrial postgraduate student at MoRe in a project cooperation with FSCN at Mid Sweden University. The aim of the research project is to develop very strong packaging material from high yield pulps. These packaging materials will to a large extent replace today's plastic based articles.
Researchers at FSCN have been able to produce very strong and moisture proof sheets with the aid of a special sheeting technique, provided that a pulp such as CTMP or TMP with a high lignin content was used. The idea is to create prerequisites for the current newsprint and magazine paper mills using TMP to relatively simply be able to modify their paper machines and TMP processes to instead produce packaging material which in many cases are better than current liner based on chemical pulp. The characteristics in question are tensile strength, compressive strength and wet strength in particular.
A new specially designed steel belt press has been produced by IPCO for this project, and installed at MoRe.
Read more about Tove Joelsson.
Contact: +4670-306 22 15 E-mail
---
Dr. Oskar Westin - new applications for nanocellulose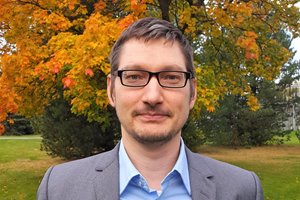 PhD Oskar Westin is employed as researcher in MoRe's research group and is also holding a postdoc position at KTH, Royal Institute of Technology in Stockholm. The task is to investigate new applications for nanocellulose in e.g. flame resistant material and the project is run in cooperation with KTH and WWSC, Wallenberg Wood Science Centre.
"I really look forward to getting back to research, in particular as nanocellulose is a dynamic and important area for the future which opens opportunities to renewable material as well as a wide range of other applications," Oskar continues. "In this project new applications with nanocellulose, in particular flame resistant material produced on a paper machine, will be investigated. MoRe has a unique position with its experimental paper machine where we can scale up successful laboratory results to pilot scale. Not least the retention of the extremely small nano particles is an exciting challenge."
Read more about Oskar Westin.
Kontakt: 070-306 22 59,  E-post
---
PlastiCel - Cellulose replace plastic in future materials (Interreg)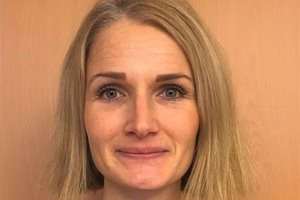 Mid Sweden University in Sundsvall and MoRe Research in Örnsköldsvik are cooperating with the Norwegian research institute RISE PFI on the PlastiCel project. The aim is to develop composite materials from nanocellulose and cellulose, which can be used as a barrier for heat, air and moisture. This means that products such as fish trays which are mostly made from plastic today, might in the future consist of temperature isolating composite materials made from cellulose and nanocellulose, with good barrier characteristics against air and moisture.
PhD Sara Wallstén is leading the research for this project at MoRe Research. Contact: +46 72-226 34 38, E-mail
For more information about PlastiCel